CLONDUFF GAA ANNUAL GENERAL MEETING 2021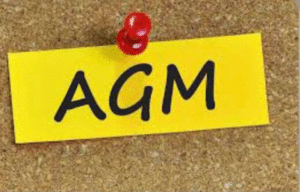 Clonduff GAA Club's Annual General Meeting will take place on Wednesday 1st December @ 7pm. In order to facilitate a safe environment, we need you to indicate whether you will be attending or not no later than Wednesday 24th November 2021.
Please return your nomination form to our Club Secretary Tommy Kelly a@ secretary.clonduff.down@gaa.ie or online on or before Wednesday 24th November 2021. You are entitled to nominate even if you cannot attend the AGM. Please seek the permission of the persons you are nominating to let their names go forward.
PLEASE NOTE: The Chairperson (Anita Brannigan), the Secretary (Tommy Kelly) and the Treasurer (Daniel McPolin) will not be seeking re-election.
Thank you for supporting our great club.
AGM DOCUMENTATION: