CLONDUFF LADS ON SUCCESSFUL DOWN U20s TEAM 2019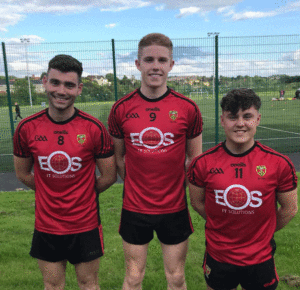 Very well done to Down U20s on winning the first ever Leo Murphy Ulster League Cup Final defeating Cavan.
A special word of congratulations to the Clonduff lads (l to r) John Boden, Ross Carr and Aaron Devlin.
We take this opportunity of wishing you and all the team all the very best in the Ulster Championship v Antrim this weekend. Ádh mor oraibh!