CLONDUFF'S DAILY DIP FOR PETER AND MND 2021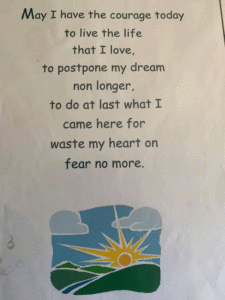 Peter Devlin from Ballykeel, Cabra won a Senior Football Championship title with Clonduff in 1980. He is now residing in Sligo. In January 2020 he was diagnosed with MND. A year on in January 2021 he undertook to complete a 'Daily Dip' in the Atlantic Ocean every day of the month to raise funds for and awareness of the disease. He did it! and his adopted club Naomh Molaise Gaels undertook to carry on the challenge for February in order to keep the link to his 'IDonate' page active. In consultation with Naomh Molaise Gaels, Clonduff Club volunteered to carry out the challenge through to the end of March.
It's been an amazing response by the Clonduff people for one of their own, Peter Devlin. After the first splash by his former team mates on the 1980 team those gentle ripples turned into a tsunami of support from current and former players, many of whom do not know Peter but were honoured to support a Son of Clonduff.
Towards the end of the month, with up on 150 Clonduffians from the current players of Football, Hurling, Camogie and Ladies Football together with former footballers of different generations all keen to show their support (or bravado) we were splicing 2/3 videos together and uploading twice a day to ensure everyone who took on the challenge got their efforts recognised.
Well done everybody so proud to be from Clonduff!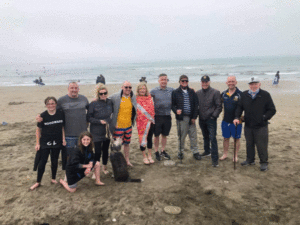 The group featured here are all Clonduff ex Pat's who gathered on Lindamar Beach, Pacifica, California to send their best wishes and support to Peter, many of whom had became his friend when he lived there for a couple of years in the 1990s. (L-R) Mairtin McCusker, his dad Eamonn with his sister Vivianne in front, then Mairead McKay, apologies I didn't get the dog's name, Kevin Mooney, Siobhan Orford (McKay), Gavin Macken, Finbarr McPolin, Frank Rooney (honorary Clonduffian from Rathfriland), Mark Dickson and Sean Spires – Sean emigrated after winning Senior Football Championship with Clonduff in 1952.
When the Challenge finished Peter posted on his FaceBook Page: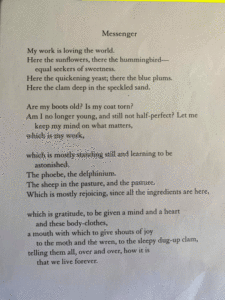 Today marks the end of a fundraiser for the IMNDA that started as a small seed in January, and thanks to the goodness of so many people has blossomed to raise over €57,000!
Thanks to Clonduff GAC for your support and generosity for the month of March, and a special mention to the San Francisco brigade!!
Whatever way you pray, let us remember one another. My intention is expressed in the first poem, and my wish for you is in the second poem by Mary Oliver…. the work of "standing still and learning to be astonished ".