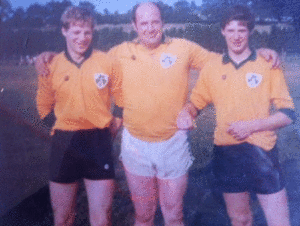 A proud dad and his two sons!
Cathal Murray and his sons Damian (l)  and Cathal Jnr (r) says this was in 1984!
Damian says it was momentous because they got to play Sevens with their father! What a compliment! Mind you he said he'd rather be playing with him than against him.
By clonduffgac1887
Mon 6th May