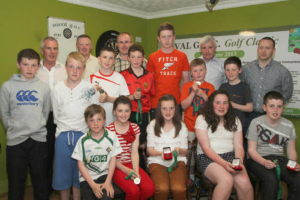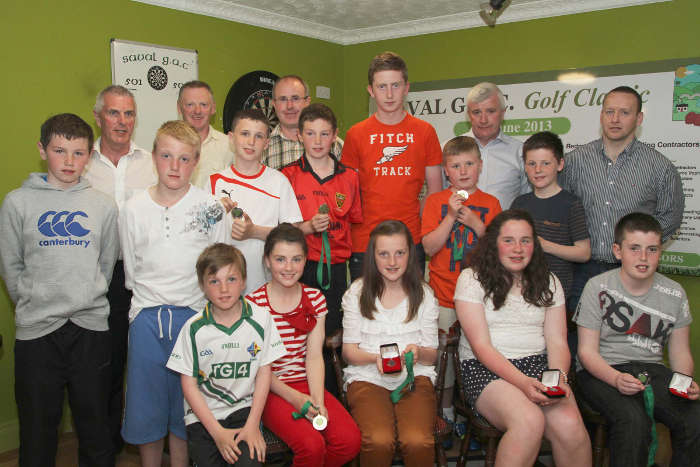 On Saturday 8th June 2013 a great crowd of Clonduff Handballers and their families gathered in Saval Sports and Leisure Centre for the Annual Presentation of awards by the Handball County Board.
World Champion handballer Michael Finnegan (back right) presented medals to all our Juvenile winners and gave a great insight into the preparation required by any sports person to reach the top in their sport. Our Senior team also received numerous awards and the Chairman's award went to our own Colin Shields for the the work he carries out as Co PRO.
Clonduff was also highly commended and encouraged on the proposed one-wall outdoor court which they are providing at St Patrick's Primary School for the joint use by the school and club.
Above – the Clonduff juvenile medalists with Sean McNally (back left) Co Handball Chairperson who also happens to be a Clonduff Handballer, Club Juvenile coaches Sean Cowan and Colin Shields, Club Chairman Brendan Murray and Guest of Honour Michael Finnegan.
Below left are the Clonduff history-making girls team that took part in Feile for first time in 2013; Below right Colin receives his award from Sean; Michael was also presented with a gift.
Many congratulations to all our medalists – especially our juvenile boys and girls – well done.
By clonduffgac1887
Mon 29th Apr