HALLOWEEN AT CLONDUFF 2021
Halloween @ Clonduff
Clonduff GAA Club and Hilltown Community Association once again joined forces to host the now annual 'Thrilltown' Festival at Halloween.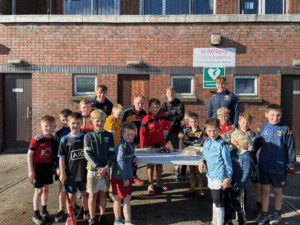 Over the weekend the Club hosted a 3-day Multi-Sports camp for youngsters from P1-P7. The camp was well attended and the activities were coached by Clonduff's own young personnel who had conducted the Kellogs Cul Camps over the summer. The participants enjoyed Gaelic Football, Hurling/Camogie, Rounders, Basketball, Handball, Soccer and Rugby as well as numerous team-bonding exercises.
The highlight of the weekend at the Club on the Sunday evening was the Family Fancy Dress and Fireworks Display and was attended by a massive crowd.
Before entertainment began we had a Moment's Silence to remember Jake Brannigan who passed away suddenly earlier in the day.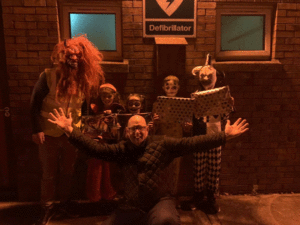 The fancy dress competition began, and what a tough choice the judges had on selecting winners.
Thank you to all the families who made exceptional efforts for the costume dress.
Individual winners:
Rory Gilmore
Sophie Morgan
Matthew Farrell
Madeline Bye
And the grand finale of the evening was the spectacular Fireworks Display which lasted over 15 minutes- a fantastic show.
Thank you to everyone from near and far who attended – we look forward to seeing you all back again next year.
Special thanks to MC Tooter who looked after the mic for the evening, and to our hard-working shop team who provided the hot chocolate and treats. Thank you Lorraine, Goretta, Noleen and Shane.
Many thanks to Newry Mourne and Down District Council for providing funding for the event.
Another wonderful evening in Clonduff Park