NEW JERSEYS FOR U11.5 FOOTBALLERS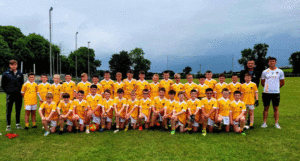 Our U11.5 (P6/7) squad got a lovely surprise at the end of training on Wednesday 30th June 2021. Barney McConville of
Steel Lintels Ireland Ltd.
very generously donated a Jersey for each member of the U11.5 team. The boys including Barney's son Ross were delighted with their new jerseys. They are pictured with County Players Barry O'Hagan and Stephen McConville along with club secretary Tommy Kelly.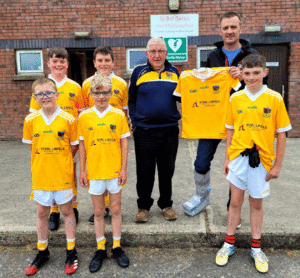 Many thanks to Barney and Alison McConville of
Steel Lintels Ireland Ltd.
for their generous sponsorship- it is greatly appreciated