NIAMH FOR NATIONAL CONGRESS 2013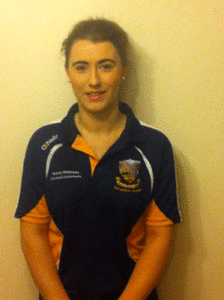 Congratulations to Niamh Murray who was elected at the Down County Convention on Wednesday 12th December 2013 to attend National Congress as Down U21 Delegate. Niamh is chairman Brendan's daughter but in her own right she is a member of Bord na nÓg. Well done Niamh!
Congress will he held in Derry City in April 2013 in recognition of Derry's selection as European City of Culture 2013.
Niamh is the second young Clonduffian to be selected as Youth Delegate to National Congress – Ciarán McGreevy was the Down Delegate when National Congress was held in Newcastle Co Down in 2010.