CLONDUFF REMEMBERS BLOODY SUNDAY 21st NOVEMBER 1920 ONE HUNDRED YEARS ON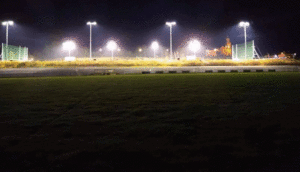 Dublin and Tipperary had arranged a Challenge Match for Sunday 21st November 1920 at 3.15pm. Earlier that day 16 British Military/Intelligence personnel had been shot by the IRA and three more men were shot by Crown Forces later that evening. Crown Forces entered Croke Park about 10 minutes into the game and started firing indiscriminately – within 90 seconds, 14 people lay dead or dying on the field and banks of Croke Park and on the streets outside.
100 years on, in the year of the Coronavirus Pandemic, we pause to remember them all: the 14 people who went to a match, and never came home – 3 young boys, a woman about to be married, the Captain of the Tipperary Football Team Michael Hogan and 9 other men.
On Saturday 21st November 2020, Clonduff GAA Club along with countless other GAA Clubs around the country joined with Croke Park in remembering those 14 people by Lighting Up our Club Grounds and Flying the National Flag at Half Mast.
1. Mick Hogan, Tipperary's cornerback, farmer, 24 years of age, from Grangemockler.
2. Jane Boyle, 26 years of age, from Dublin. Attended the game with her fiancée – they were to be married the following Friday. She was buried a week later in her wedding dress.
3. William Robinson, 11 years of age. Climbed up a tree at what is now the Davin end to get a clear view of the game.
4. Tom Ryan, 27 years of age, from Wexford shot as he whispered an Act of Contrition into Mick Hogan's ear.
5. Dan Carroll, 30 years of age, from Templederry, Co Tiperary.
6. Jerome O'Leary, 10 years of age had been lifted onto a wall at the canal-end to get a clear view of two of the great football teams (of that era) go head to head.
7. James Matthew, 48 years of age, married, from Dublin. He wife was pregnant with their third child at the time.
8. Tom Hogan, 19 years of age, from near Killmallock in Limerick. He was working as a mechanic in Dublin and decided to go to the game on his day off.
9. Patrick O'Dowd, 57, a labourer from Dublin was shot in the head while trying to pull people to safety on the Cusack stand side.
10. Micheal Feery, 40 years of age, from Dublin. Fought for the British army in WW1. Bled to death after a serious wound to his leg. His body was left unclaimed for 5 days.
11. James Bourke, 44. Dublin, a married man.
12. James Teehan, 26 years of age. Originally from Tipperary ran a pub in Dublin with his brother John (who identified his body sometime later). He was also crushed to death.
13. John William Scott, 14 years of age. Lived right beside Croke Park. He was shot in the chest by a ricocheted bullet. The last of 3 children killed that day.
14. Joseph Traynor, 20 years of age. From Dublin. Cycled to the game with a friend was shot twice in the back as he was trying to leave the ground.